For the past couple of weeks the Butterflies have been talking about autumn. While they were having fun baking, singing, drawing etc. they were also learning and practicing a variety of skills. For example, when we made Apple Pocket Pies the children practiced manual dexterity when they chopped the apples. They used math when they measure the ingredients. They had to listen to and follow directions when they assembled their pies. When they dictated the recipe (a literacy exercise) they used memory and sequencing. Some of the photos below have information about other skills learned and practiced through play and fun projects.

Apple Graph
We tasted three kinds of apples, chose our favorites and graphed the results. We practiced writing, counting and comparing.
chopping apples for Apple Pocket PIes
one apple up on top
After we read Ten Apples Up on Top the class tried balancing one apple up on top. Not easy to do!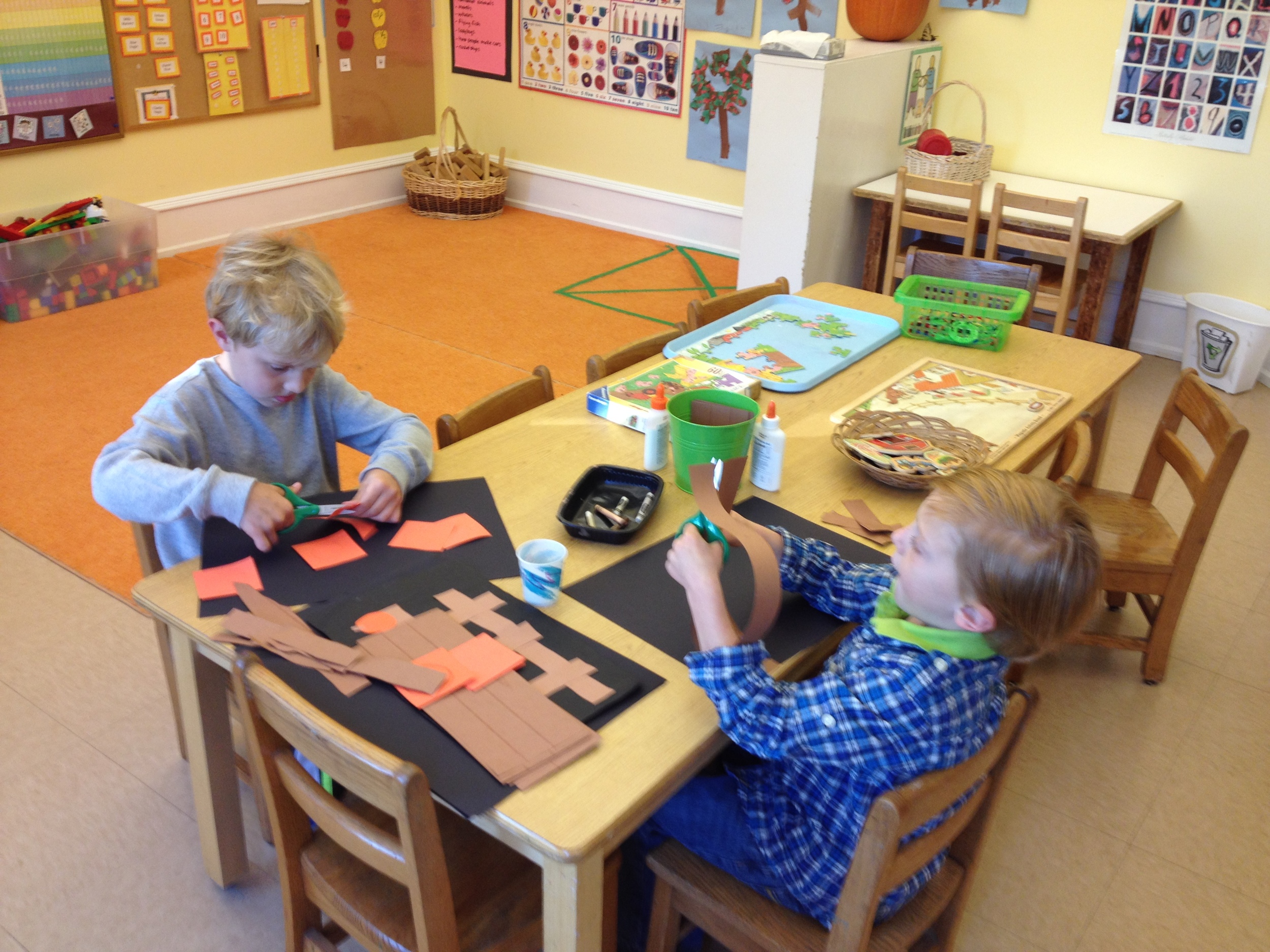 Five Little Pumpkins Sitting on a Gate
This project involved shape recognition, cutting, drawing shapes, counting, one to one correspondence, replicating a pattern and gluing. It was a longer project than we have done before so it required focus and perseverance. This project is hanging in the hallway.
stirring the apple mixture
playing Hi Ho Apple O
This game works on manual dexterity, pincer grasp, counting, subtizing, following rules, sportsmanship, and memory. 
Sign of Autumn Show and Tell
reading a book about pumpkins
How Many Apple Up on Top?
Skills used include following directions, understanding the concepts of above and below, drawing, counting and attempting to write numerals.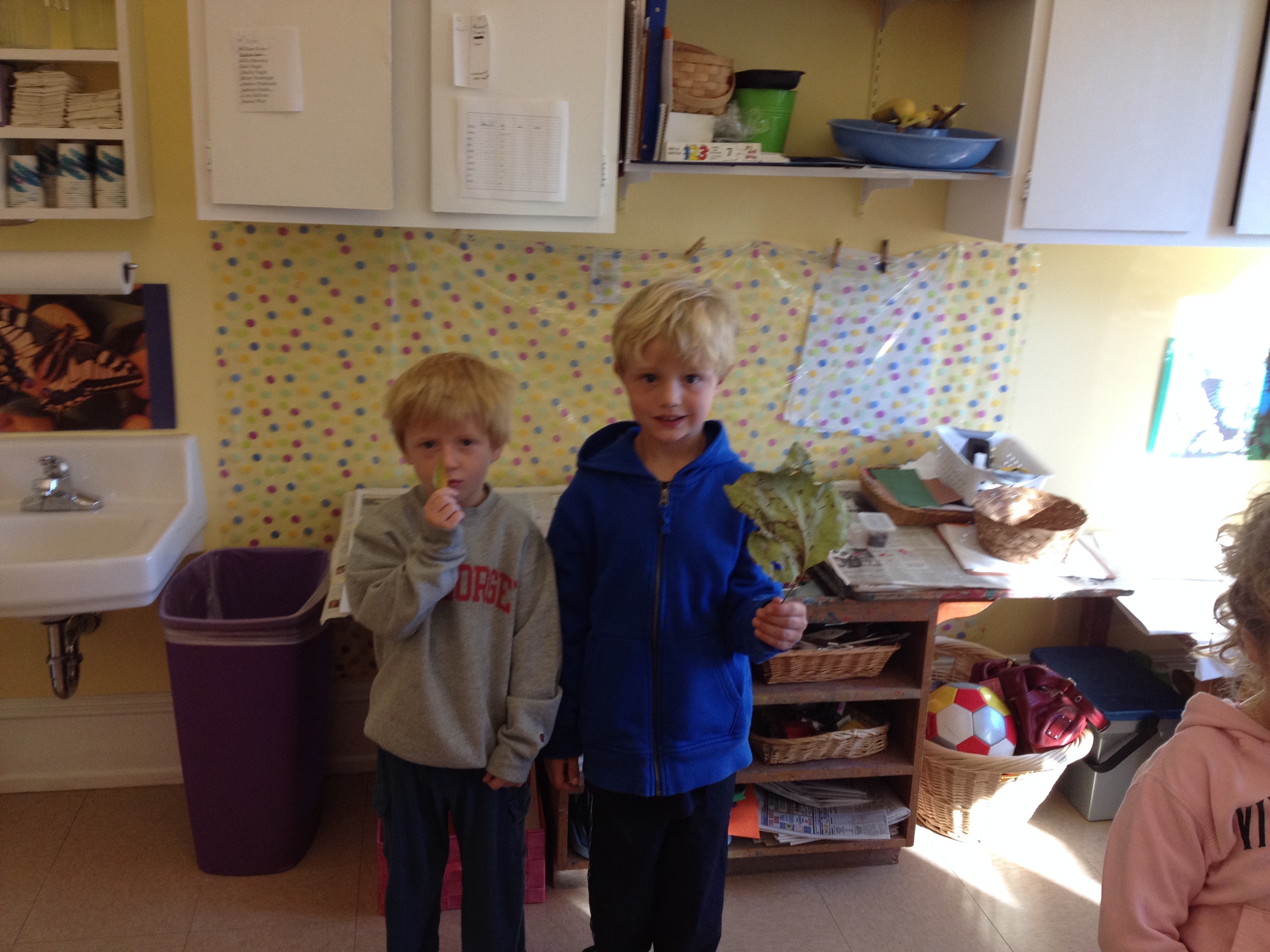 the smallest and the largest leaves
Torn Paper Apple Trees
Tearing paper strengthens the muscles in the hands and wrists that are used when children begin handwriting.
cleaning out pumpkin guts
We cleaned it, carved it, and roasted the seeds.