The Butterflies have just finished studying pets and vets. We read many books about pets and played several pet games. The board game Pet Shop reinforced subitizing, counting and one to one correspondence skills. The Circle Time games Trainer Says, Doggie Doggie Where's My Bone and Mouse Mouse Cat helped the children to sharpen their listening and deduction skills. We played Dog Bingo to help us learn to recognize our upper and lower case letters. We made paper cats like in the book, Have You Seen My Cat?, a project with many steps that required the children to cut on a line, trace, glue, order by size and replicate an example. We also sculpted and painted pets with model magic. Several dogs came to visit us in the Butterfly Room, and we even had a visit from a real vet, Lexi Hanna. Each child had the opportunity to use Dr. Hanna's real stethoscope to listen to Mills' dog's heartbeat. Thank you to thank Katharine Maroney for setting that up. We discussed how to care for pets and, of course, pretended to be veterinarians in our own Fairville Animal Hospital. In the administration office the receptionists answered the phone and made appointments for sick pets. In the exam room and the OR the veterinarians examined the animals, bandaged them, operated on them, splinted their fractures and gave them medicine. Thank you, parents, for donating the Band-Aids and other medical supplies.
When we read "Have You Seen My Cat?" the children were quite interested in the big cats so we will be spending a little time exploring that topic next week.
We love our new bookshelf. THANK YOU!!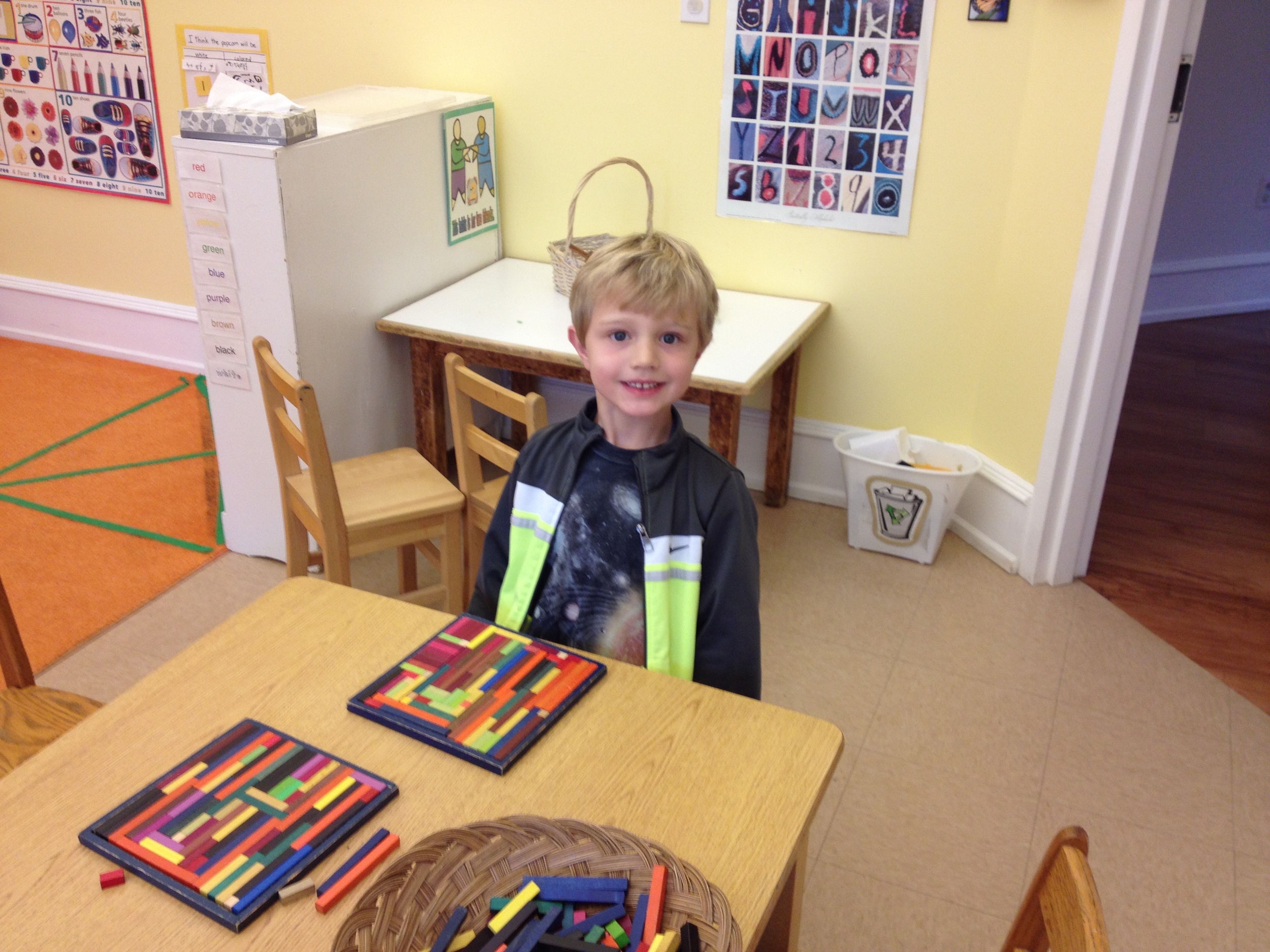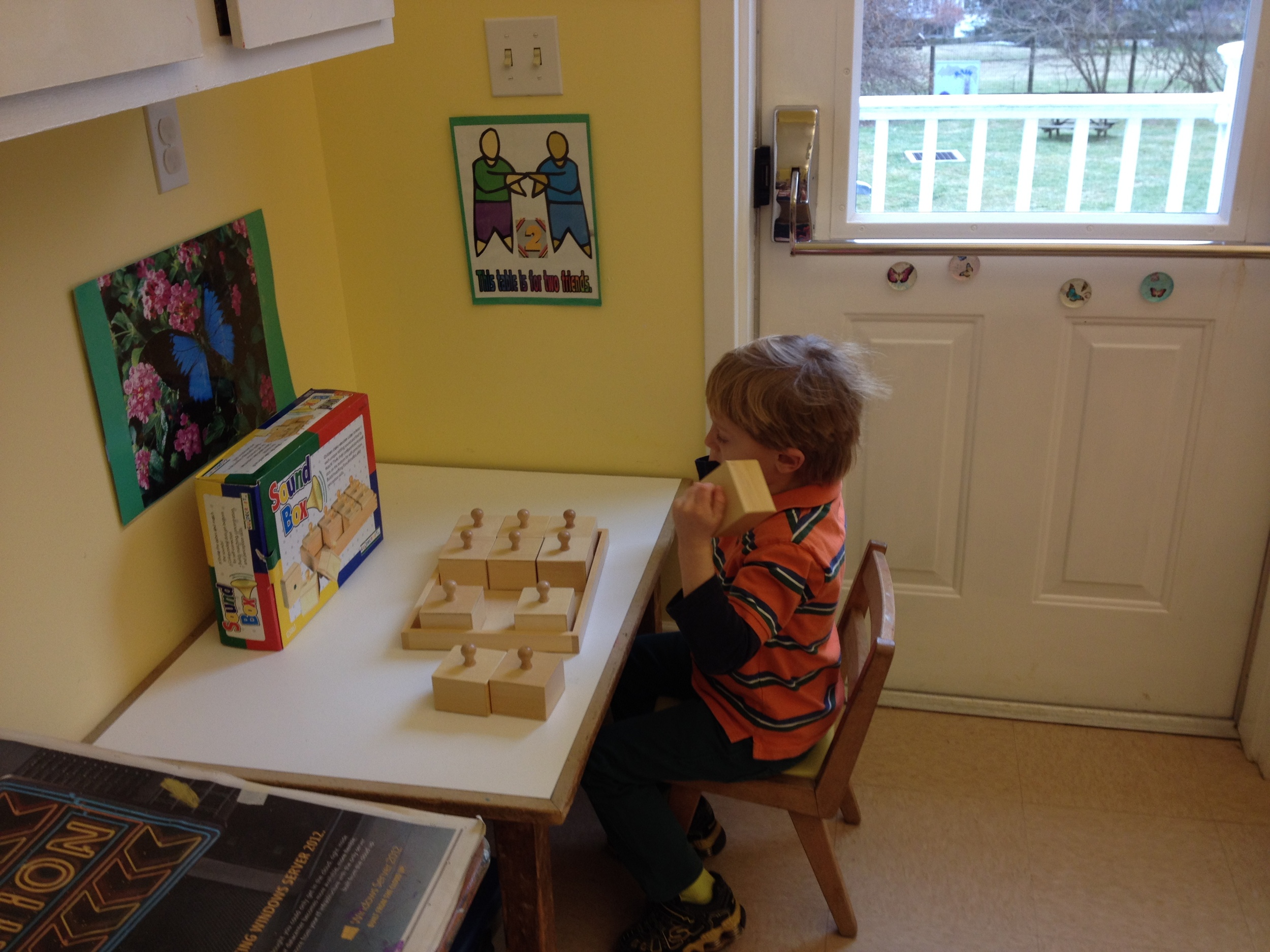 a horseshoe house for horses to live in and get new shoes in
a rabbit house for tons of rabbits
working on the cat from "Have You Seen My Cat?"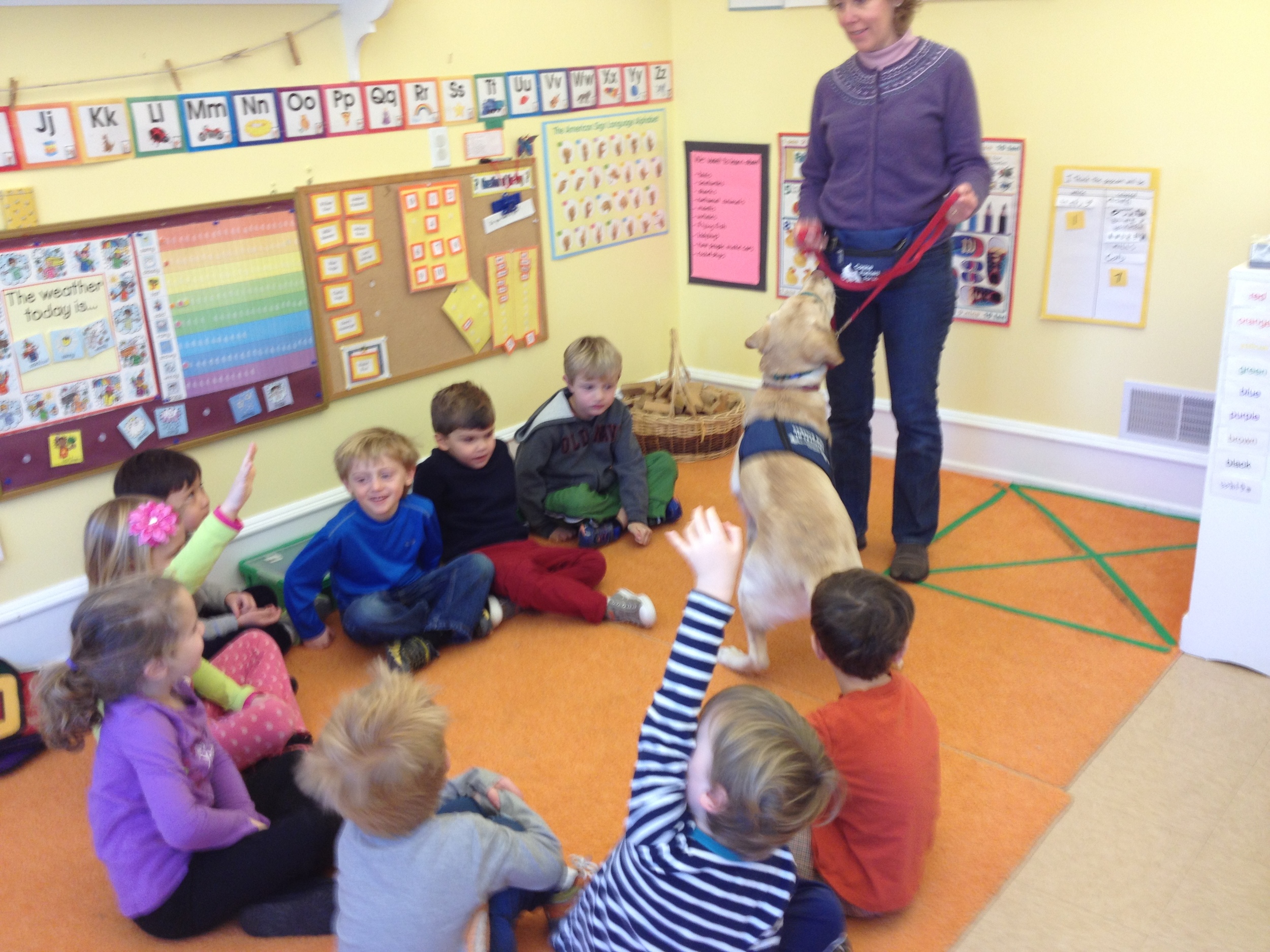 Markum the service dog in training came to visit.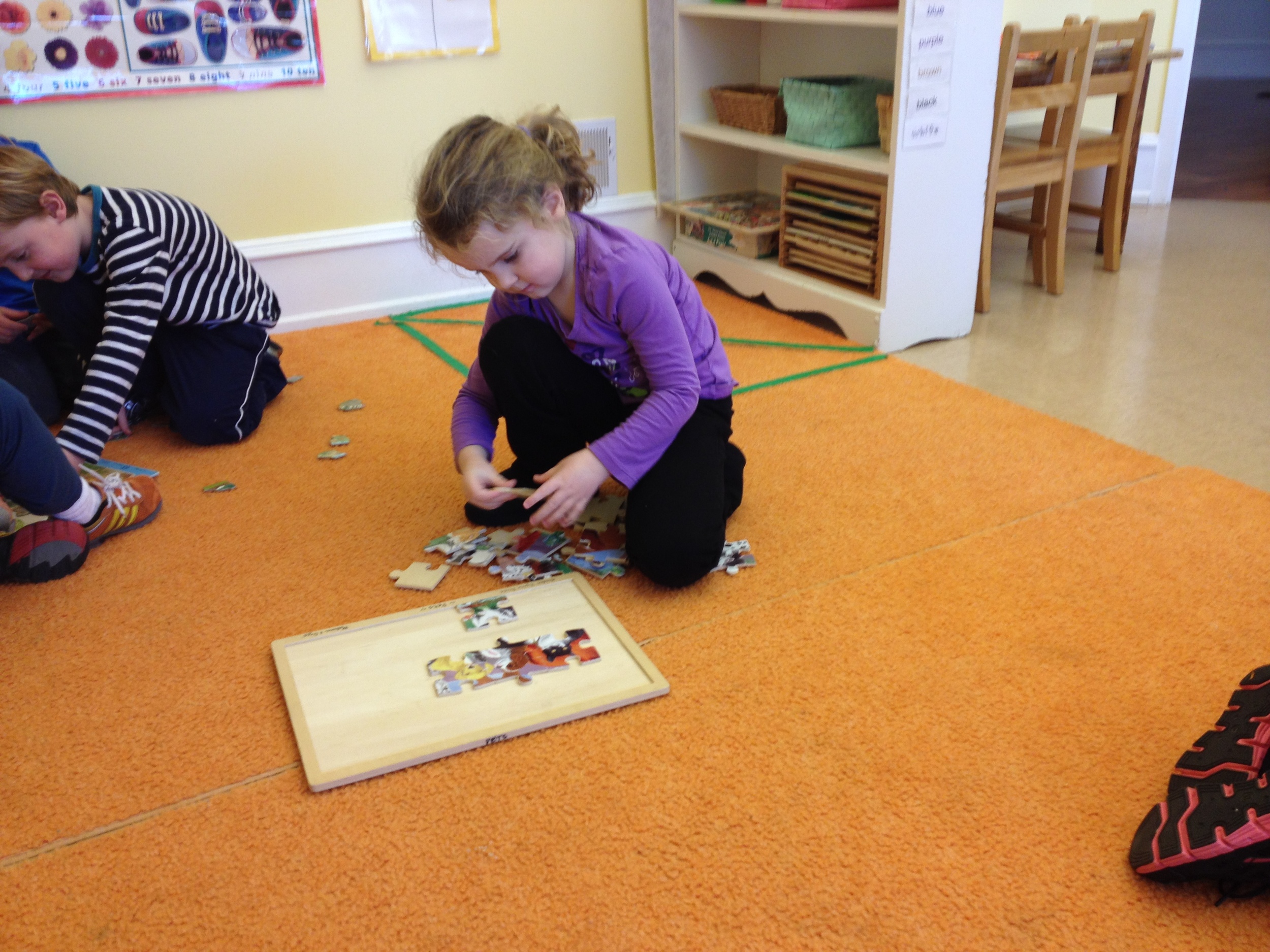 working on a hard pet puzzle
We built this city together.
Dr. Hanna and Maisey came to visit.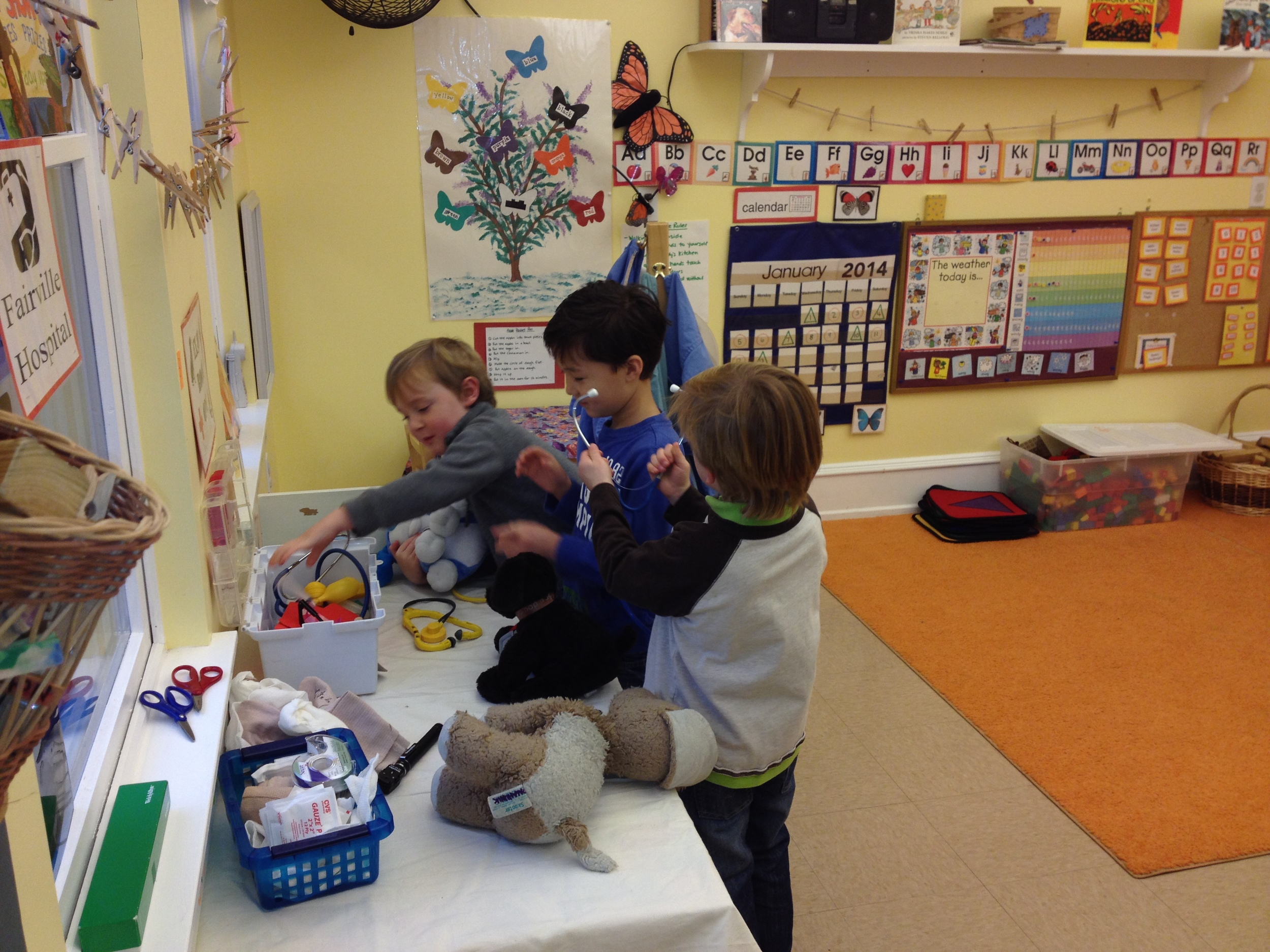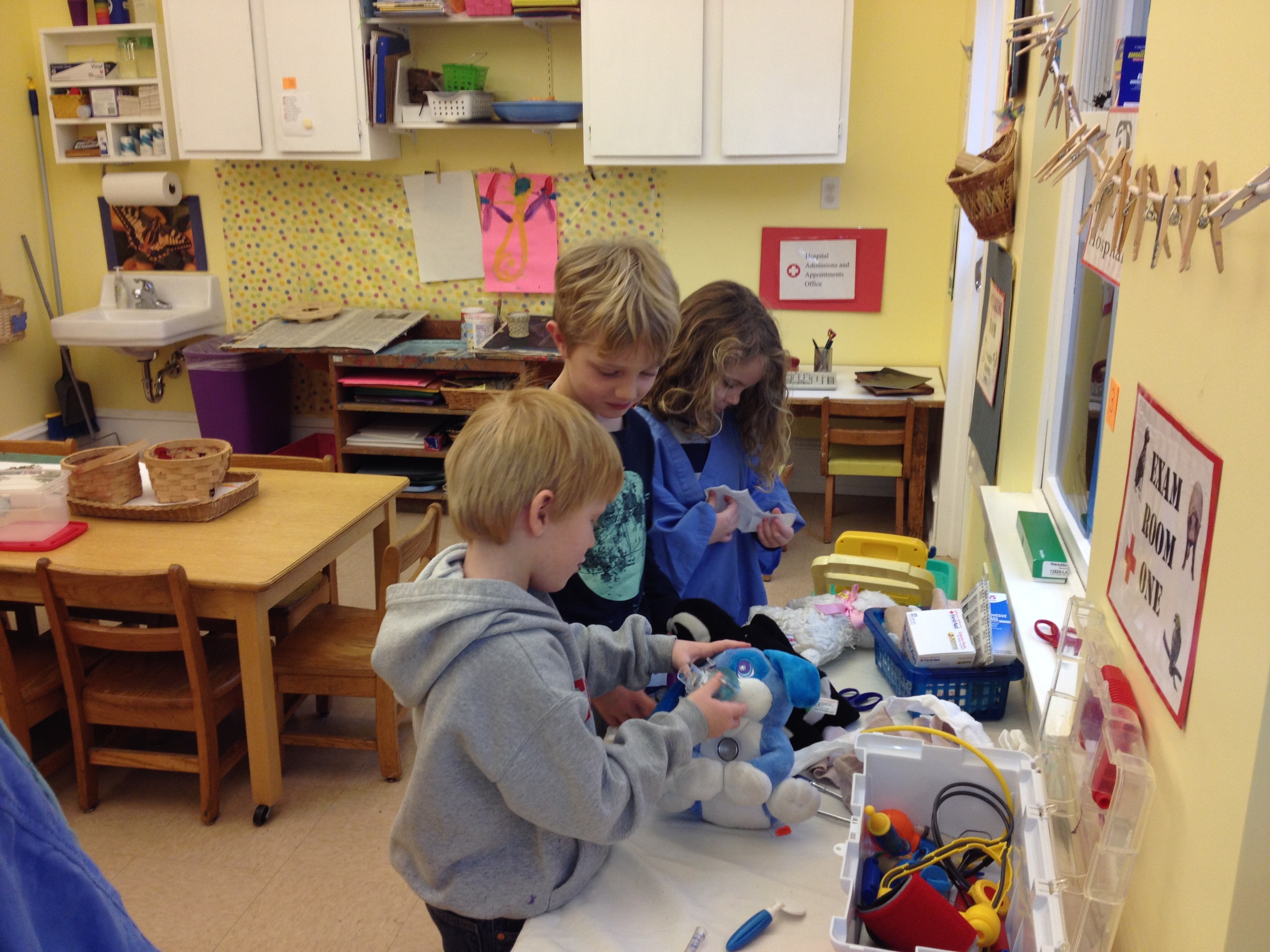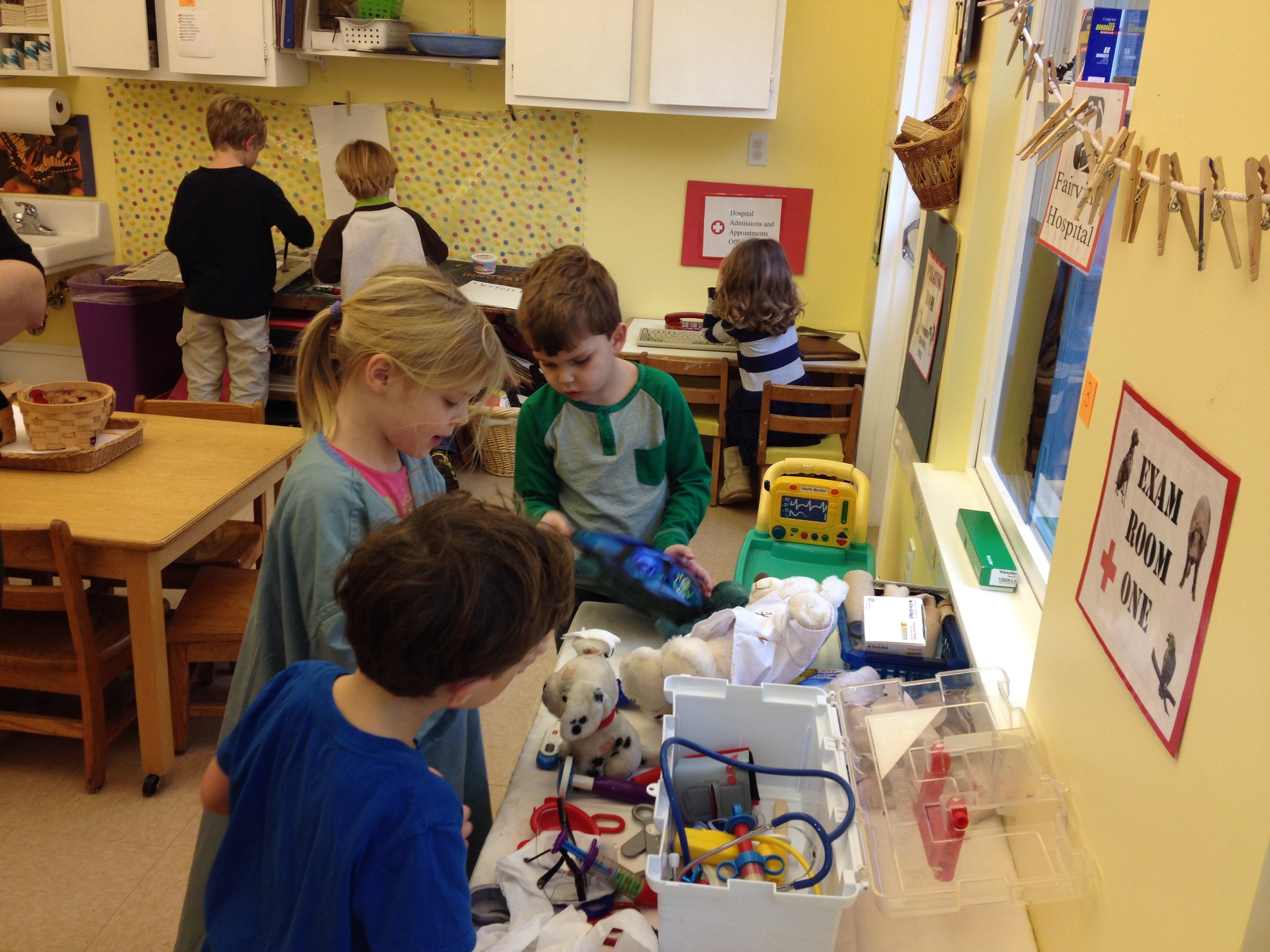 dancing during Music with Bill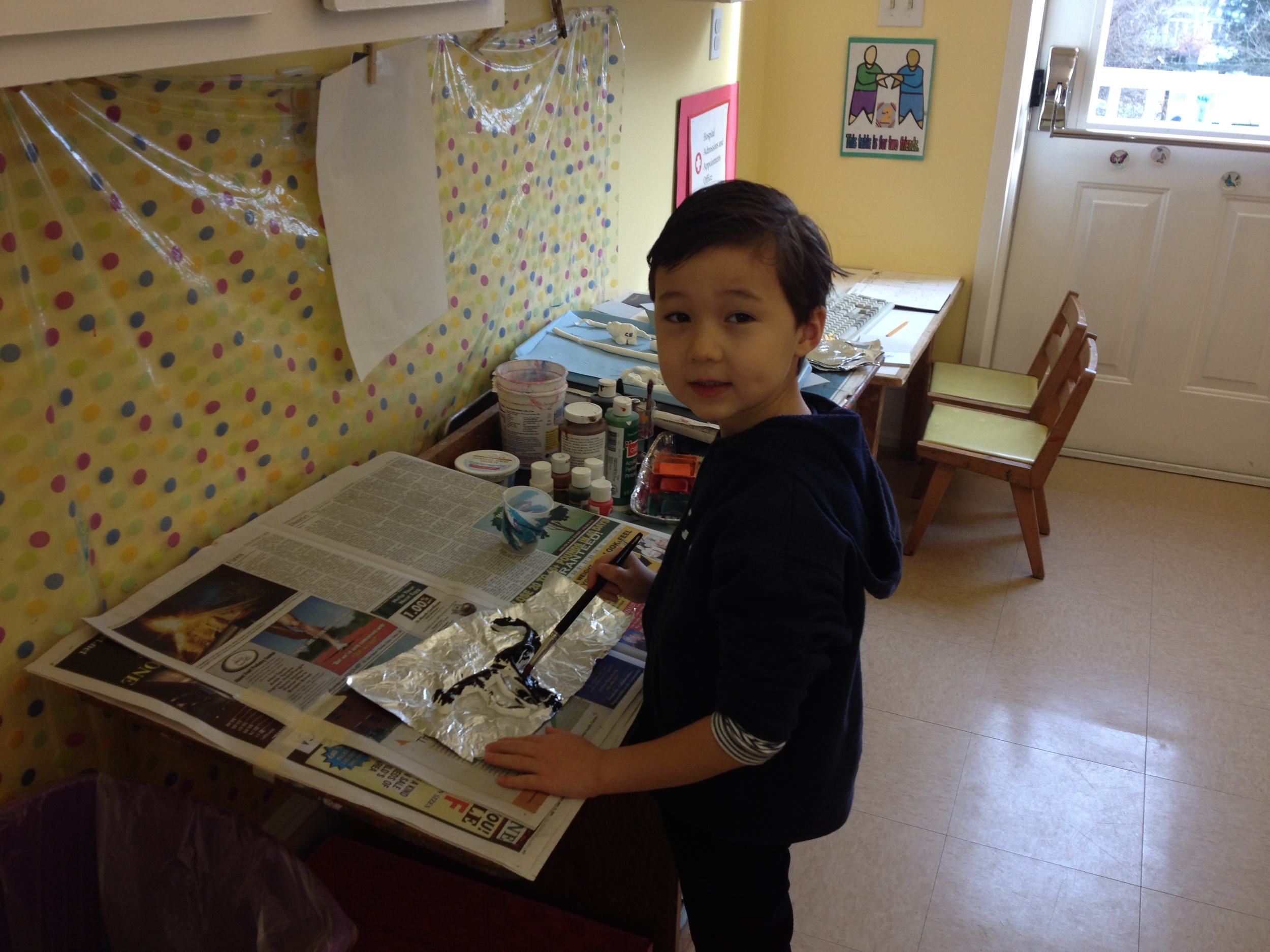 painting a model magic pet dog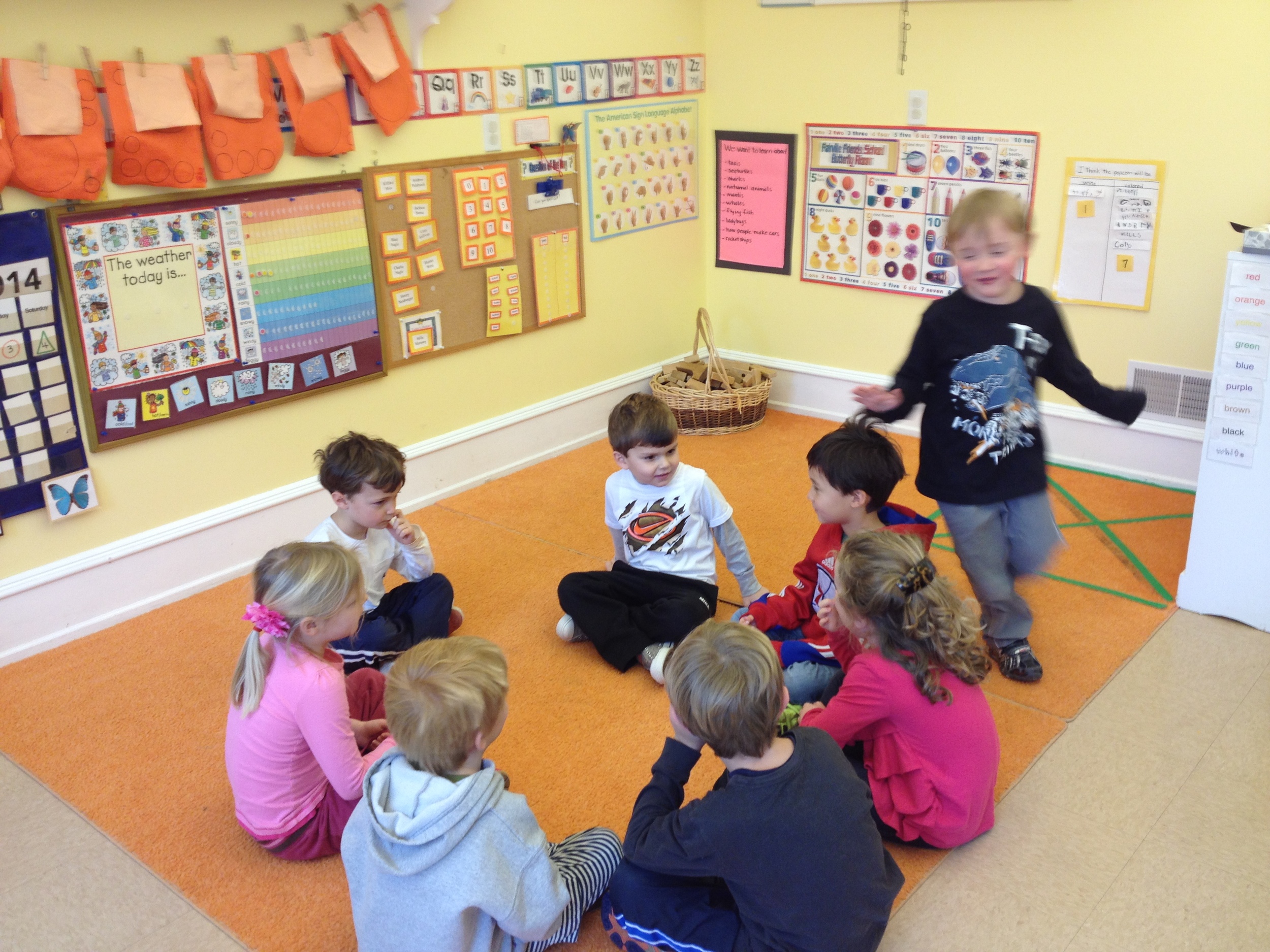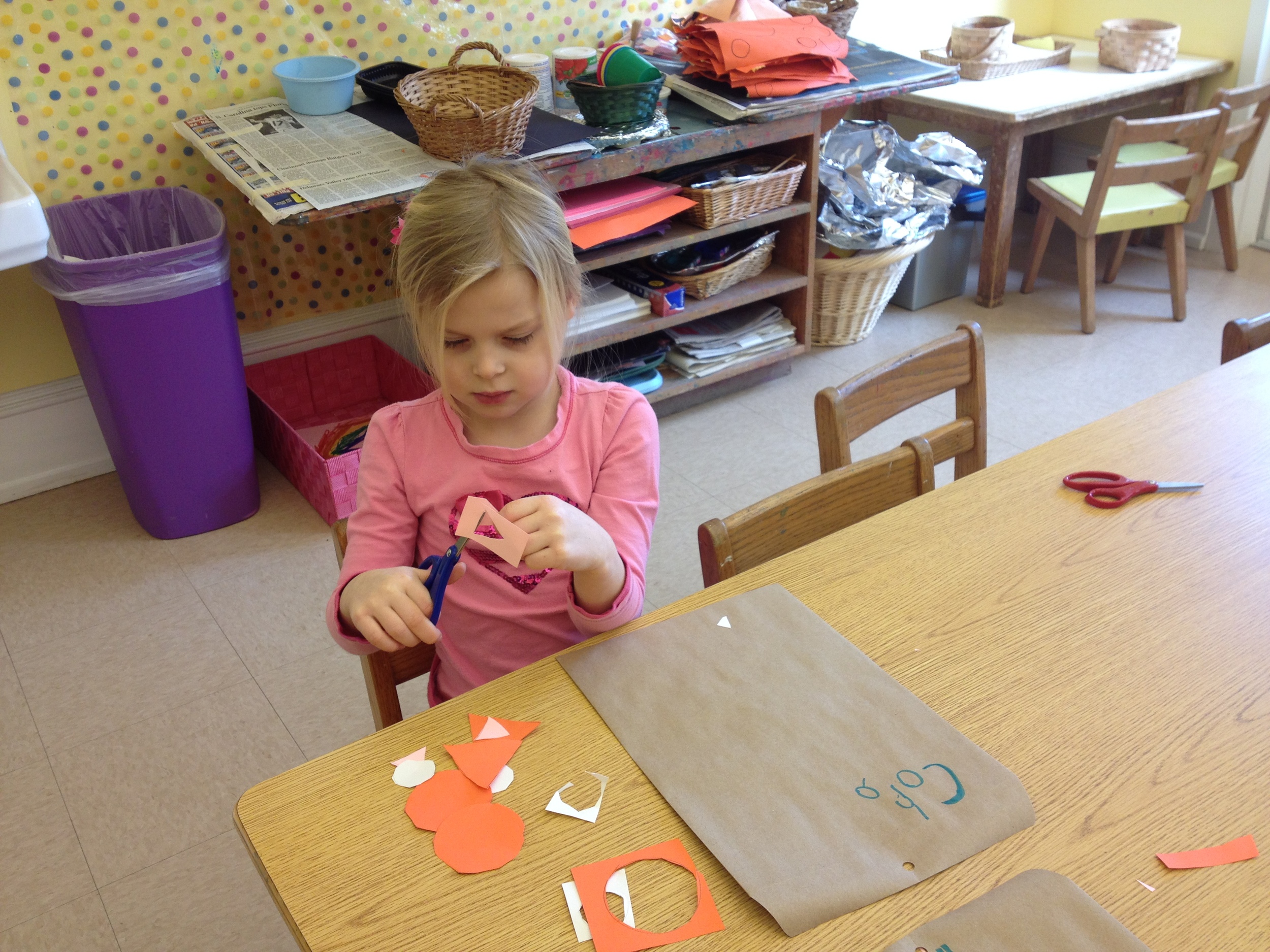 cutting pieces for the cat