In February, the Butterfly Class learned about Chinese New Year. We learned what the Chinese do to prepare for New Year, how they name their years, some traditional ways they celebrate and the meanings of those traditions. We compared Chinese writing to our writing and then tried to do a little writing with Chinese characters. One of the books we read was "Stone Soup" by Jon J. Muth. This is a beautiful version of the well know folktale and would make a great addition to your home library. We made our own stone soup, which we ate for lunch along with tangerines, a traditional Chinese New Year treat. The Stone Soup recipe is on one of the photos below. One of the more challenging activities was using chopsticks. First we practiced with children's chopsticks, then we graduated to adult chopsticks, then we raced against the timer to see how many pompoms we could pick up with the chopsticks in just two minutes. Cora was the chopstick champion!
adding pepper to the magic stones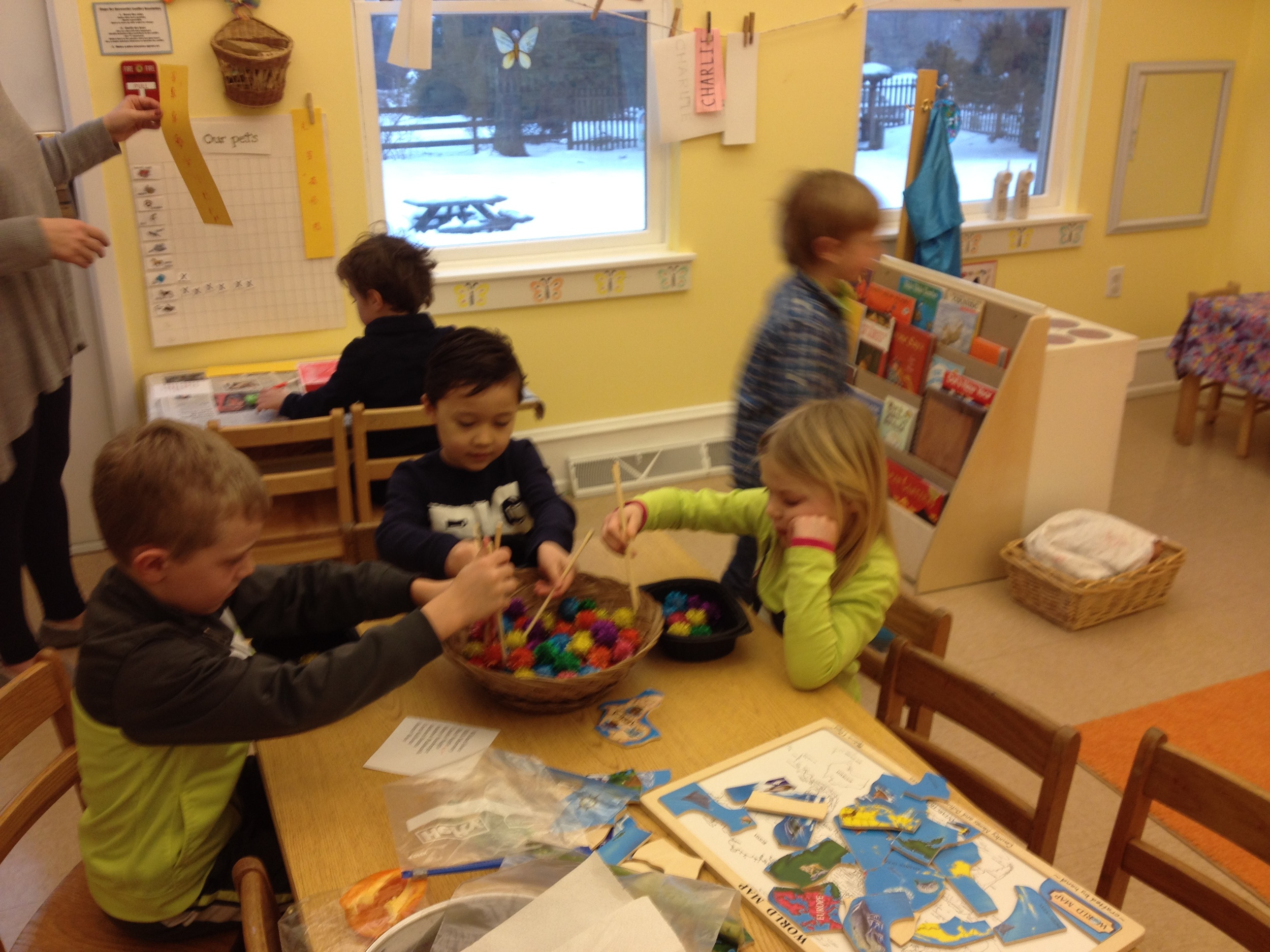 sweeping to get ready for Chinese New Year
We made Stone Soup for a Chinese New Year lunch.
We decorated with Chinese lanterns.
tasting the soup (and getting squirted with tangerine juice)
writing Chinese characters
making a Chinese friendship bracelet
playing Sequence for Juniors