Hello Ladybug Parents!!
We are off to such a great start in both Ladybug classes this year! Your children are absolutely amazing, and Vicki and I are appreciating every moment we've spent with them. They are curious little sponges who are already learning so many things about how school works!
With several days of experience behind them, the children are now entering the classroom each morning more secure in their surroundings and increasingly confident that a parent or other caregiver will, in fact, be back to pick them up once their school day is over. They are becoming more familiar with our morning routine, which includes washing hands, finding and placing name tags on the door, and choosing a free-play activity before we head off to Meeting with the other classes. They are learning classroom rules, the names of their teachers and peers, and how to communicate effectively with one another.
The slideshows below are meant to give you a glimpse of what your children experience during a typical day at Fairville. Your children take part in numerous activities throughout the course of a day-- from play dough and reading to playing with trains, building block towers, and traveling to the moon via taxi cab. Their play is their work, and through this work they are learning fundamental skills which will help them as they grow older.
As you look through the pictures, look for signs of learning. Can you see a child learning respect for others as he or she listens quietly to an adult reading a story or another child sharing a comment? Can you see fine motor skills further develop as a child works with a paintbrush, connects train track, or manipulates play dough? Can you see children learning how to share and cooperate as they build a block tower together? (They also learn how to cope with disappointment as another child comes from across the room in a flash to knock it down!) Can you see large motor skills enhanced as a child climbs up stairs or digs in the sand?
We truly hope that your children are enjoying their time at Fairville as much as we are enjoying our time with them. Your children are, effectively, learning how to become kind, independent, and responsible people-- people who we hope will grow into kind and independent and responsible adults. Thank you for entrusting us with their care, and know that we are looking forward to learning and growing together this year!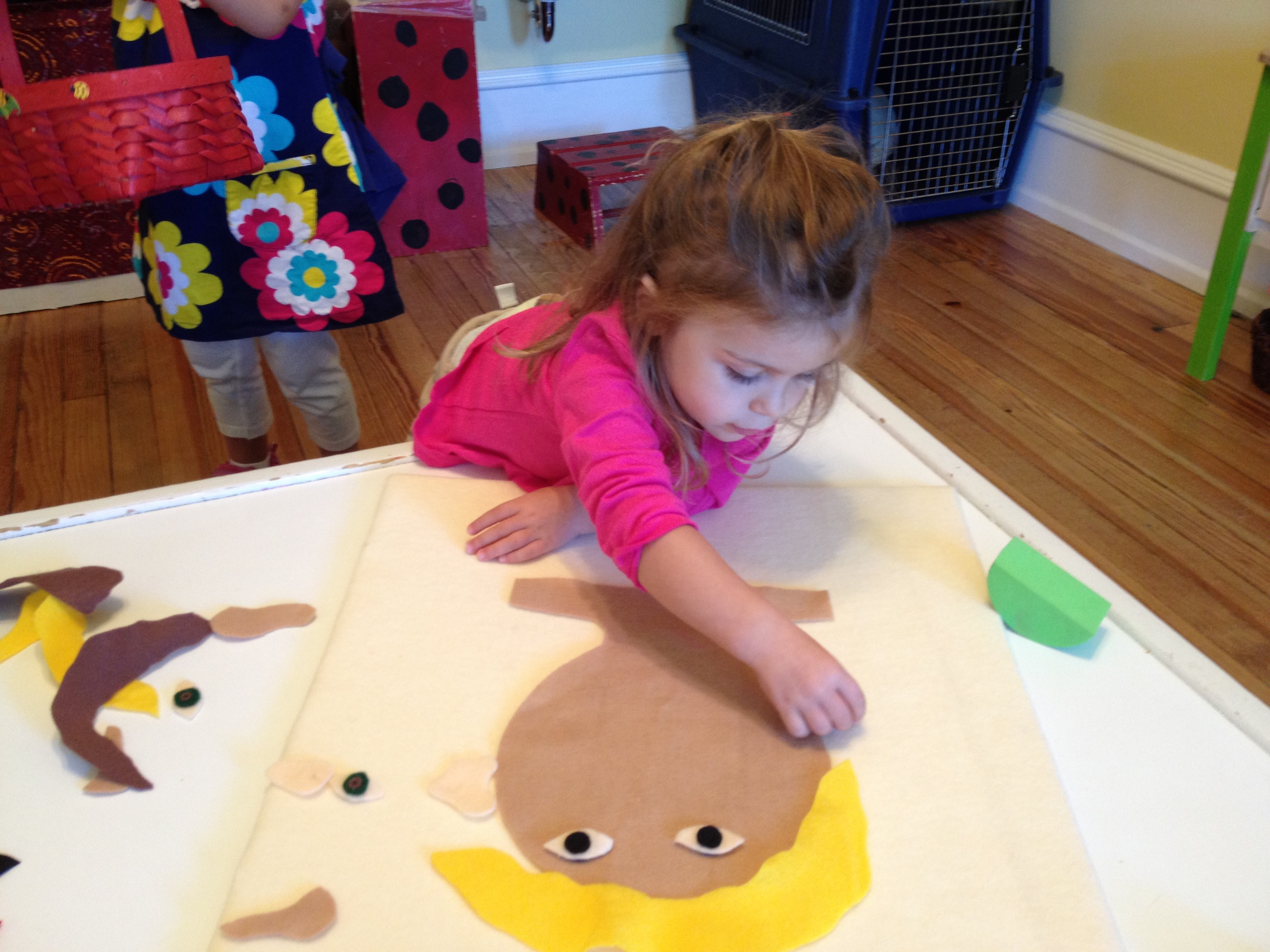 T-TH Class Slideshow
Click on the > button below to hear our end of the day movement song, "Turning, Turning." Play it for your child and see if he or she can show you how we dance to it in school!